---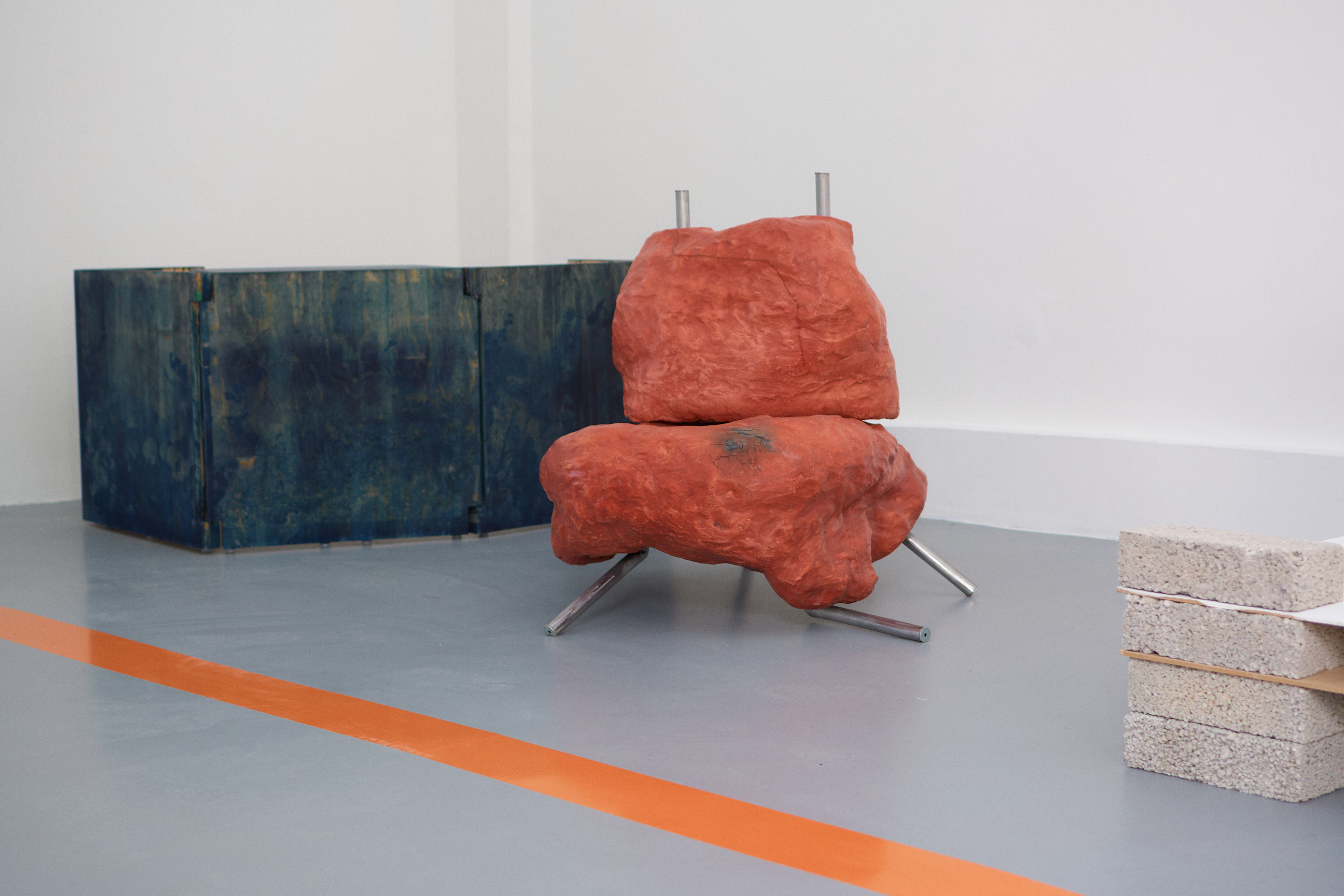 "Educación Física III", curada por David Eardley y presentada por Pink Essay en FÁBRICA en Ciudad de México, es la tercera entrega de la serie de exposiciones de diseño experimental, Educación Física, que celebra la educación en diseño a través de diversas eventos, activaciones y contenido digital al tiempo que promueve espacios seguros para la exploración del diseño.

Esta edición enfatizó la diversidad del paisaje creativo de la Ciudad de México, presentando muebles de diseñadores, artistas y creadores interdisciplinarios. Sobre la base de nuestras exposiciones anteriores en Nueva York, los participantes tuvieron libertad creativa para interpretar su propia idea de "muebles", lo que resultó en una rica instantánea de la escena del diseño de la ciudad con piezas innovadoras que reflejan el talento y las perspectivas locales.


---


"Educación Física III," curated by David Eardley and presented by Pink Essay at FÁBRICA in Mexico City, is the third installment in the experimental design exhibition series, Physical Education, which celebrates design education through various events, activations, and digital content while promoting safe spaces for design exploration.

This edition emphasized the diversity of Mexico City's creative landscape, featuring furniture by interdisciplinary designers, artists, and makers. Building on our previous exhibitions in NYC, participants were given creative freedom to interpret their own idea of "furniture", resulting in a rich snapshot of the city's design scene with innovative pieces reflecting local talent and perspectives.

---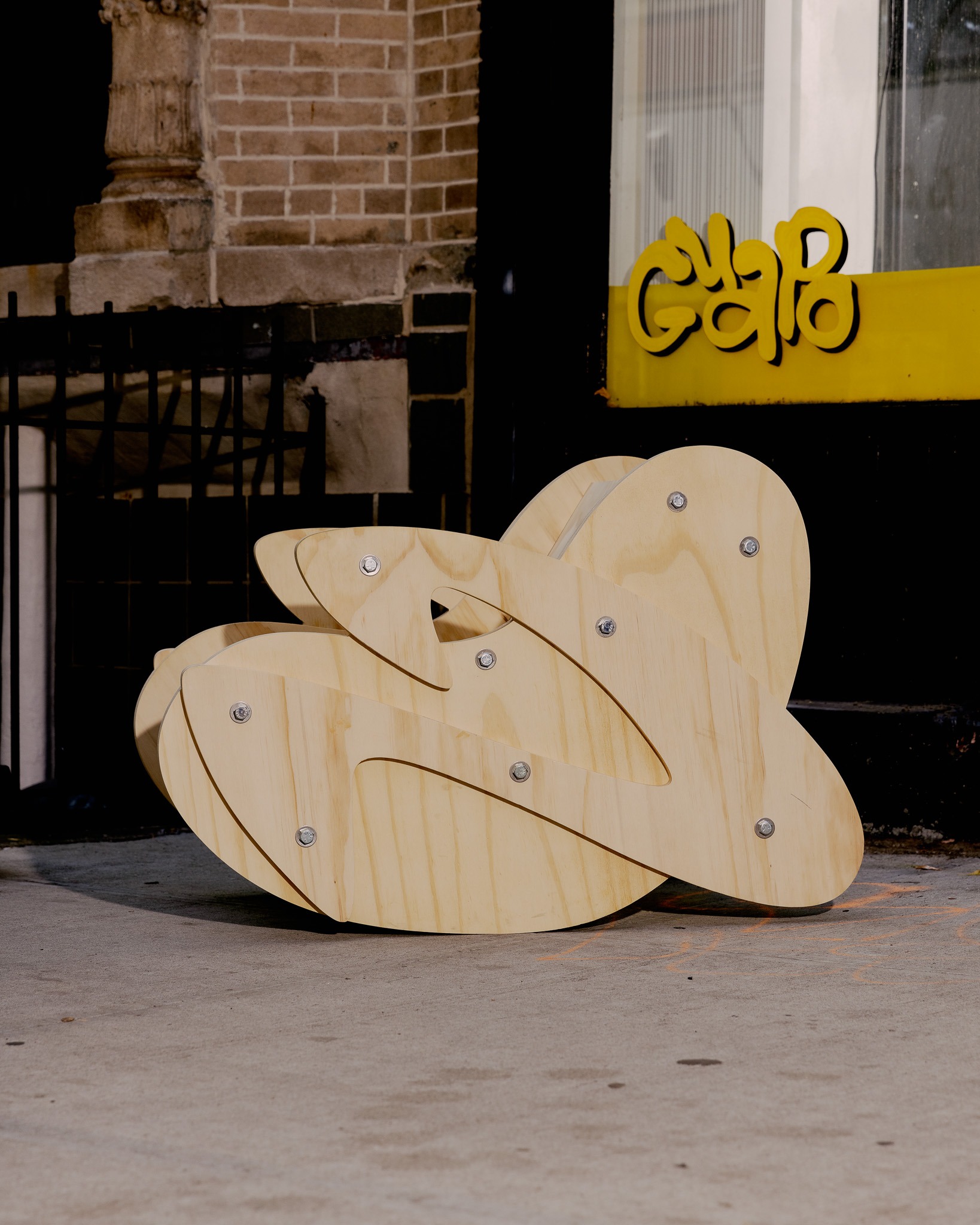 Pink Essay for Cult Classic Magazine

Spring 2023

As part of their stellar fifth issue, our team (David Eardley and Matt Pecina) was featured on 1/3 limited edition covers of Cult Classic Magazine, with a feature story written by Naomi Accardi and original feature design by Crystal Zapata.

The feature shares our story and the importance of building design community that goes beyond the constraints and obstacles created by old-fashioned systems and ways of thinking. For the cover story, Cult Classic shot our team with our favorite chairs at a community garden in the Alphabet City neighborhood in Manhattan and collaborated with our team on a weekend pop-up at Studio Guapo celebrating the magazine's release.
---
"Pink Essay: the platform on the quest to democratize design" — Pink Essay feature in Salone di Mobile.Milano


November 2022
Pink Essay featured in Salone di Mobile.Milano's digital publication, highlighting our mission and Wear Your Chair 001 Exhibition:
Based between New York and Mexico City, Pink Essay's mission is transcendental. Online, their YK2 inspired website spotlights underrepresented talent through an editorial series called Design Heads. On Instagram, they provide a community of over 100 thousand followers with a platform to showcase their work. Offline, they gather people together by curating "free for all" exhibitions and events.
Both David and Matt have a particular obsession for chairs. According to them, it's the most democratic and ubiquitous piece of furniture, "Everybody has a chair" they say. And it is exactly this primordial item that inspired their latest exhibition titled Wear Your Chair, currently on show at Nomia in East Williamsburg, New York until November 20th. We sat down with the creative duo to learn more about the concept and their work.
Read more at Salone di Mobile.Milano︎︎︎
---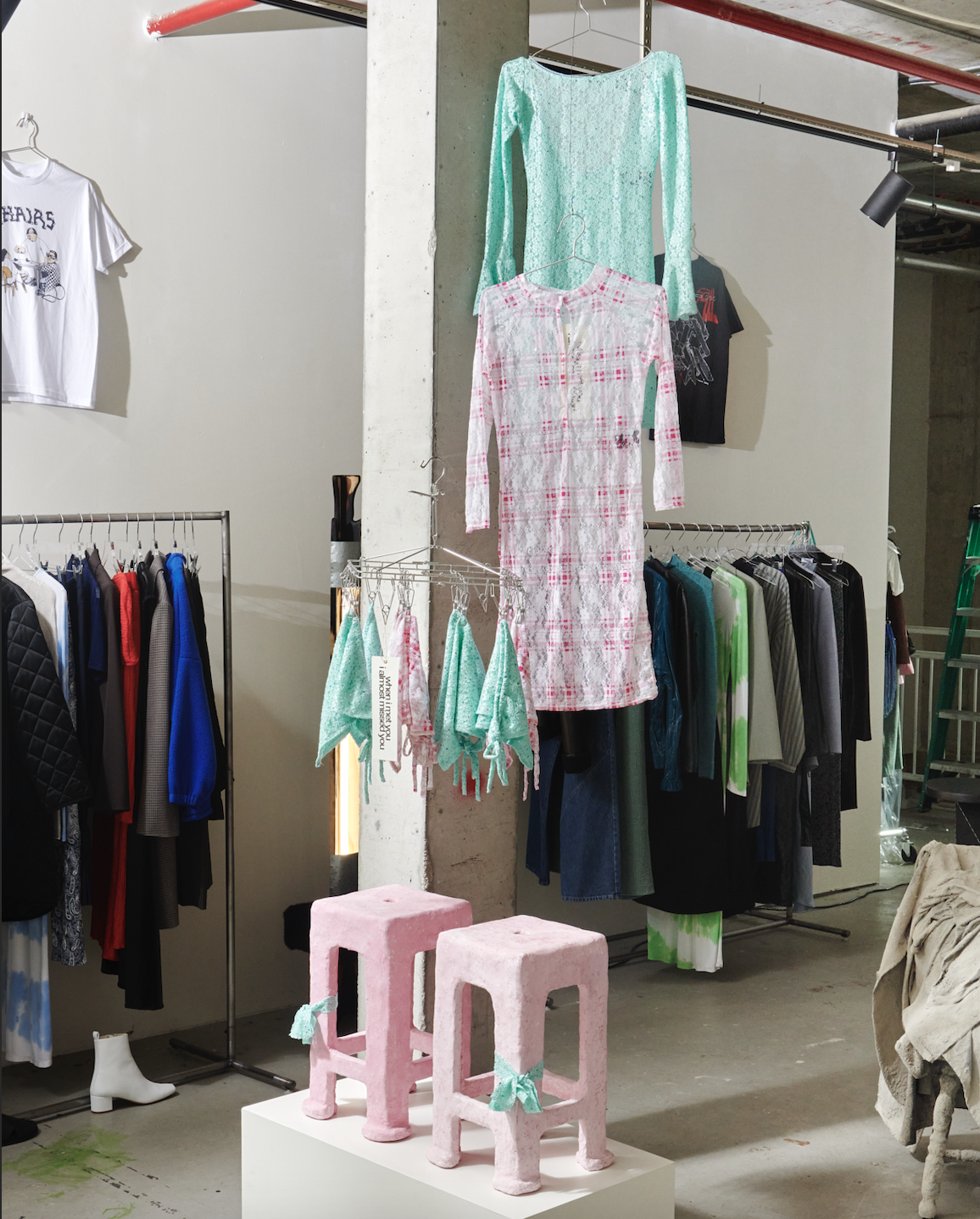 "Wear Your Chair 001" Exhibition

November 5-20, 2022
NOMIA
New York

Emmanuel Popoteur
Pitter Patter and &e
Voidfill Studio and Lil Mariko
Gustavo Barroso
Ellie Richards
Anh Dao Ha
Yara Flinn
Drew Seskunas
Phil Panza
Sitting Alone
Points of Sail
Nathaly Delacruz
Nifemi Ogunro
CAOS MOTĒ
Lane Walkup
Matt Pecina
Nethaneal Zechariah
Olivia Crosby (Opening Reception Pop-Up)

Started as an archival passion project by our very own Matt Pecina,
Wear Your Chair
is a new Pink Essay series the intersection of streetwear, apparel, furniture, and design objects. As the project expanded and became part of Pink Essay's work, we drew connections between furniture and clothing, viewing them as "design for the body," and examining the relationship between material, space, and the human body.
For our first Wear Your Chair exhibition, each exhibitor interpreted the concept of "wear your chair" through their medium and process, showcasing diverse work that redefines our notions of design and creatively intersects the increasingly connected worlds of furniture and fashion.
The exhibition was featured in
Salone di Mobile.Milano
.
︎ Salone di Mobile.Milano — "Pink Essay: the platform on the quest to democratize design"