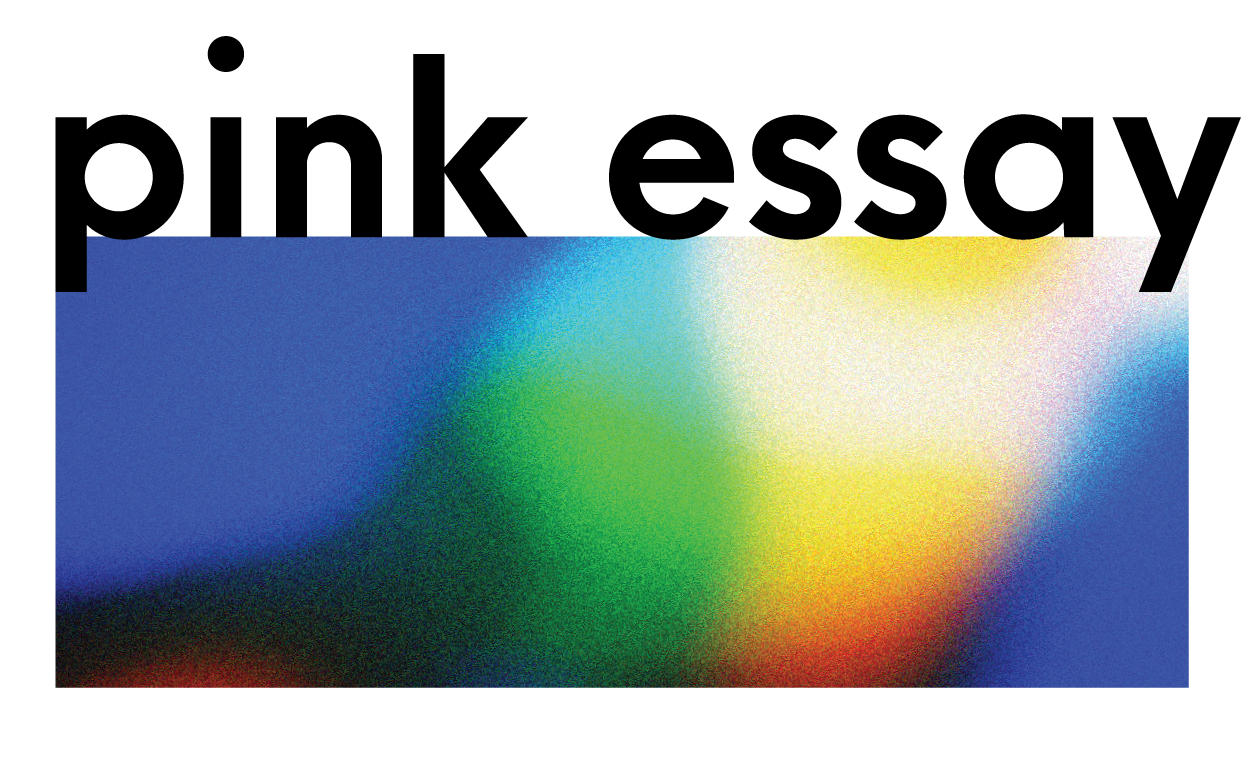 About


---
Pink Essay is a creative studio exploring
the past, present, and future of furniture, object, and interior design
through special projects and collaborations.
We aim to make design accessible and interesting for those inside and outside the industry, thinking about how things might be done differently.
Design shouldn't take itself to seriously - let's enjoy the ride~
Explore our work here and
on IG at @pinkessay.

Sounds


---
5 Playlists for 5 Chairs
Pink Essay x Summer School Radio
Exploring the connection between spaces and music is an enduring interest of ours. We partnered with
Summer School Radio
, a project by Lindsay Zae, to imagine what music might come from 5 classic chairs.
︎︎︎ Explore the series

Press


---
This New Project Celebrates Student and Self-Taught Designers
Clever (architecturaldigest.com)
OPEN STUDIO featured on AD's Clever blog: "It's a challenging time to be a
student
right now as the important elements of in-person interactions are canceled or limited. Add in an art school element where openings and physical events are critical, and the struggle only increases. So late last month when
Open Studio Volume 1
debuted, we felt some hope in the air."
︎︎︎ Read more of the feature

Events


---
OPEN STUDIO
Pink Essay x Lichen
OPEN STUDIO Volume 1 was a collaborative portfolio of student, apprentice, and self-taught work, by upcoming object and furniture designers, curated in partnership with design incubator
Lichen.
The project was born out of a desire to expand the conversation and spectrum of design, and to create a space for exhibiting work, even as galleries and schools closed their doors indefinitely. We partnered with Lichen to host a group show of a selection of the work at their space in South Williamsburg, Brooklyn.
︎︎︎ Explore OPEN
STUDIO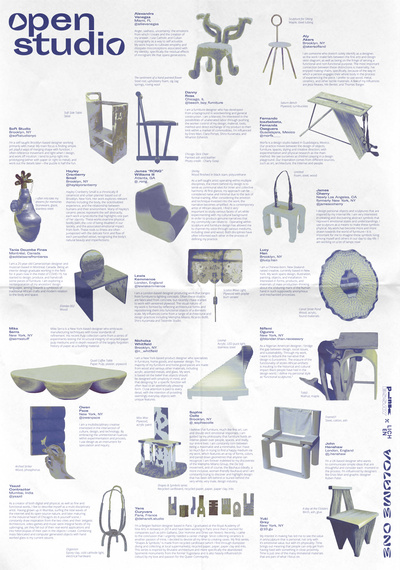 Brand Partnerships


---
Olderbrother Archive
Pink Essay x Olderbrother
Olderbrother is a sustainable, genderless clothing brand based out of Venice Beach, CA. We love their unified approach to their store environment and their collections, so we created an "Oldebrother Archive" to curate a selection of imagery inspired by their latest season.
︎︎︎ Explore Olderbrother