---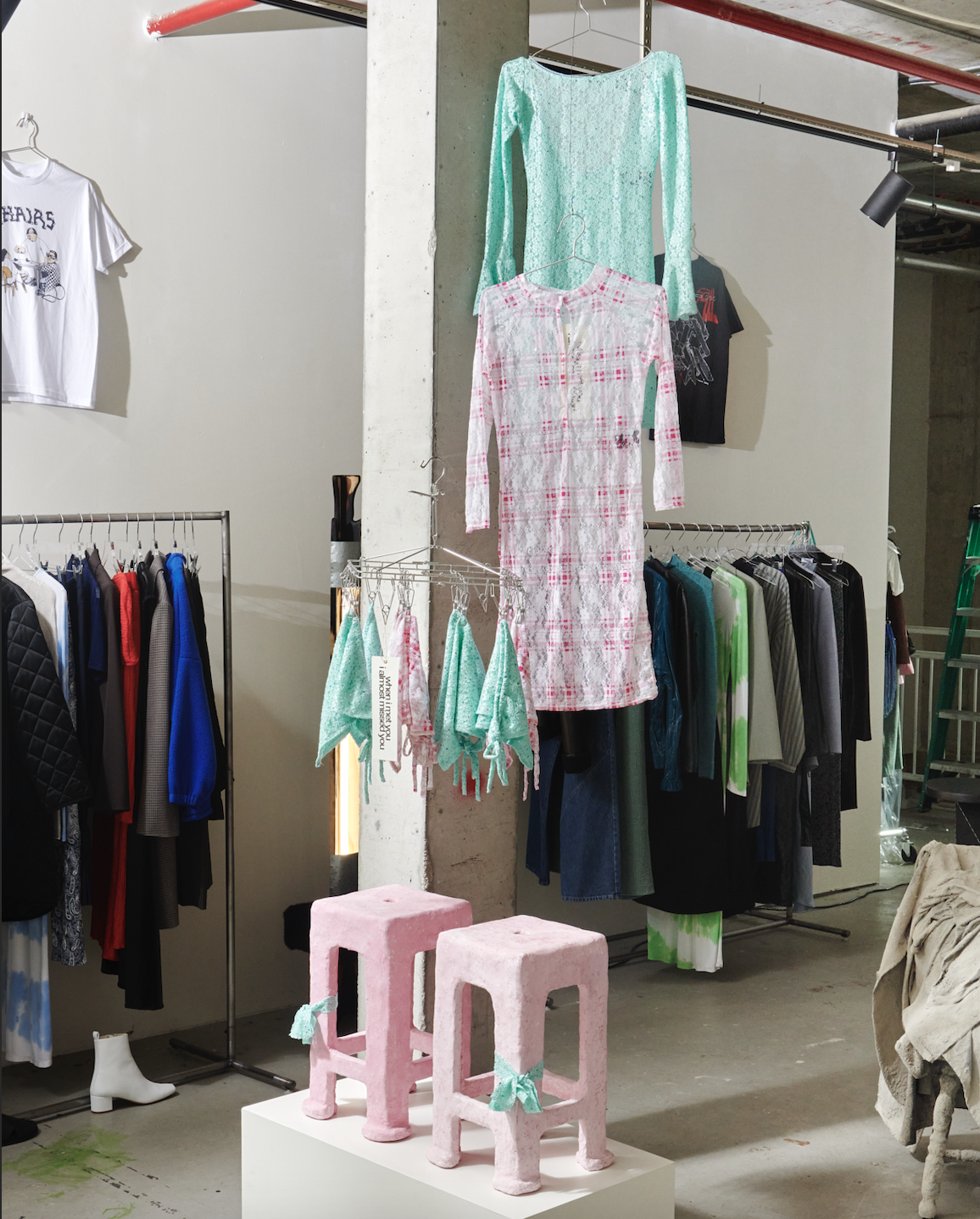 "Wear Your Chair 001" Exhibition

November 5-20, 2022
NOMIA
New York

Emmanuel Popoteur
Pitter Patter and &e
Voidfill Studio and Lil Mariko
Gustavo Barroso
Ellie Richards
Anh Dao Ha
Yara Flinn
Drew Seskunas
Phil Panza
Sitting Alone
Points of Sail
Nathaly Delacruz
Nifemi Ogunro
CAOS MOTĒ
Lane Walkup
Matt Pecina
Nethaneal Zechariah
Olivia Crosby (Opening Reception Pop-Up)

Started as an archival passion project by our very own Matt Pecina,
Wear Your Chair
is a new Pink Essay series the intersection of streetwear, apparel, furniture, and design objects. As the project expanded and became part of Pink Essay's work, we drew connections between furniture and clothing, viewing them as "design for the body," and examining the relationship between material, space, and the human body.
For our first Wear Your Chair exhibition, each exhibitor interpreted the concept of "wear your chair" through their medium and process, showcasing diverse work that redefines our notions of design and creatively intersects the increasingly connected worlds of furniture and fashion.
The exhibition was featured in
Salone di Mobile.Milano
.
︎ Salone di Mobile.Milano — "Pink Essay: the platform on the quest to democratize design"