pink essay is a creative studio & platform celebrating radical design subculture. we create exhibitions, experiences, and archives that celebrate the revolutionary world of radical furniture & object design.
exhibitions

educación física iii - 2023

wear your chair - 2022
physical education ii: design for all - 2022
physical education: parallax 101 - 2021
open studio - 2020
merch

wear you chair 001 shirt
chair chain with lane walkup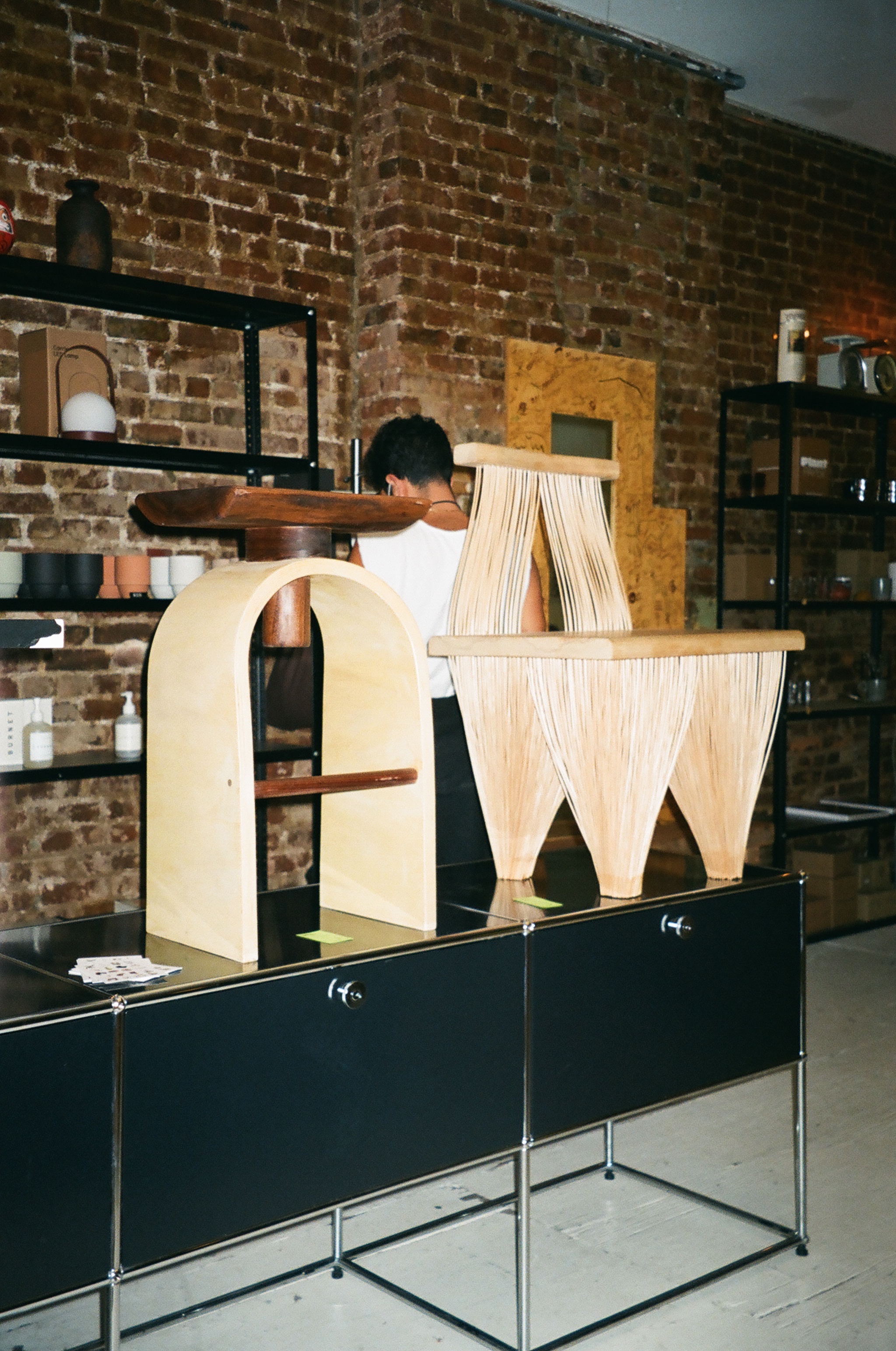 archives
@pinkessay

@wearyourchair
collaborations
gufram: past, present, future: pratone
gufram: past, present, future: bocca
stockx: what's design got to do with it?
stockx: designing the future with pink essay
sight unseen: superlatives

cloakroom magazine: rethinking design - let's start here

pantone studio visit
the webster: soundwaves
music for five chairs
press
sight unseen (physical education 2)
sight unseen (wear your chair)

i-d
architectural digest (open studio)
curbed
salone di mobile.milano
cult classic
p.s. our blog is currently in the middle of a pretty exciting rehaul (we're launching something new). if you're looking for the link to a particular post, you can google the title of the post and "pink essay" and it should come up, or email us and we will track it down for you :)

---
we believe that good design is democratic, accessible, antiracist, sustainable and collaborative. we're here to make connections, tell stories, and build a new design culture.