"wear your chair 001"
a limited edition tshirt by pink essay


designed and printed in california by nethaneal zechariah

25 chairs—1 tshirt—a portrait of our design community*100% 6.5 oz cotton*made in the usa*sized for a roomy fit
sales have now been closed for the time being - stay tuned for updates!

wear your chair is a pink essay project at the intersection of furniture and streetwear.

for our first wear your chair tshirt drop, we invited our community of "designheads" to send us their chair designs and received submissions from around the world, resulting in a piece of apparel that celebrates the diversity of our design community. read more about the featured designers below.

this limited edition tshirt is our homage to the transformational state of design today. together, we're designing the future and re-designing design culture.




---

*made of 100% usa cotton, this textile is durable and absorbent and is virtually shrink free as a result of garment dyeing. the garment is washed with natural enzymes, resulting in a broken-in feel, just like a t-shirt that was washed or worn for a decade or two. its special features include its heavy and sturdy feel and combined with a more generous fit and higher neck line.

tshirt designer and printer nethaneal zechariah is based in imperial valley, ca and is known for his "mcm" collection & "chicanos & chairs" projects, which we featured earlier this year.
THE DESIGNERS ON THE TSHIRT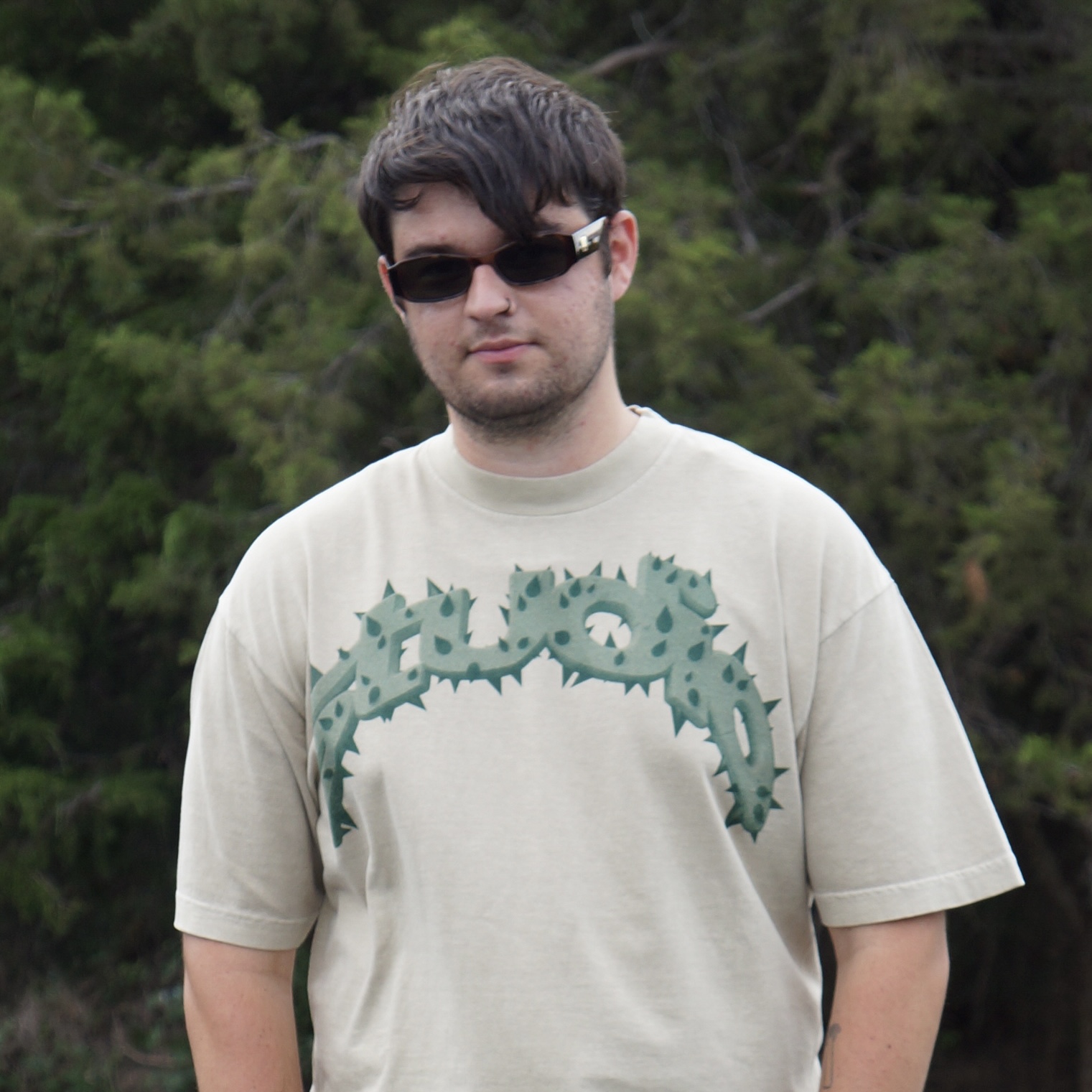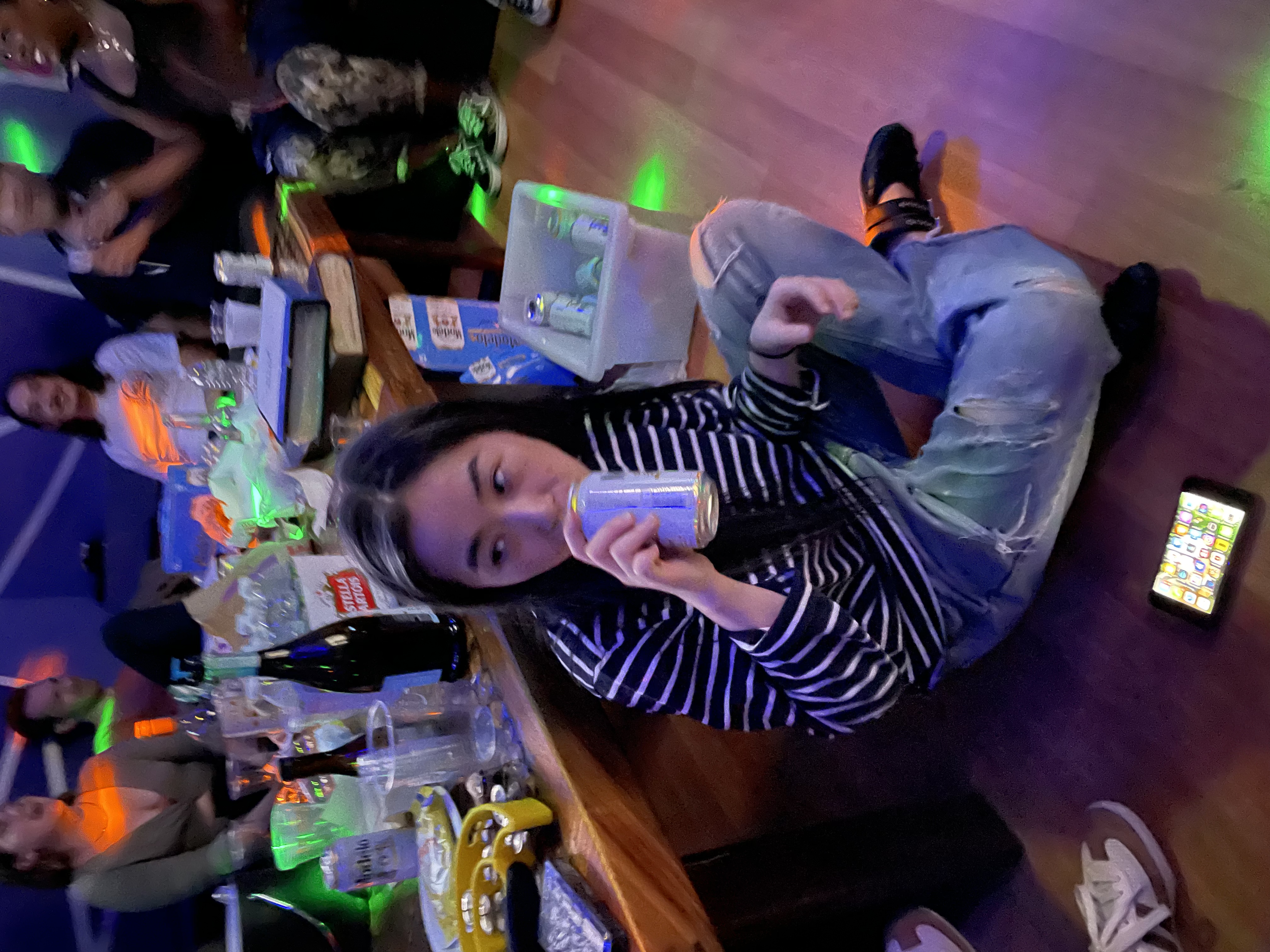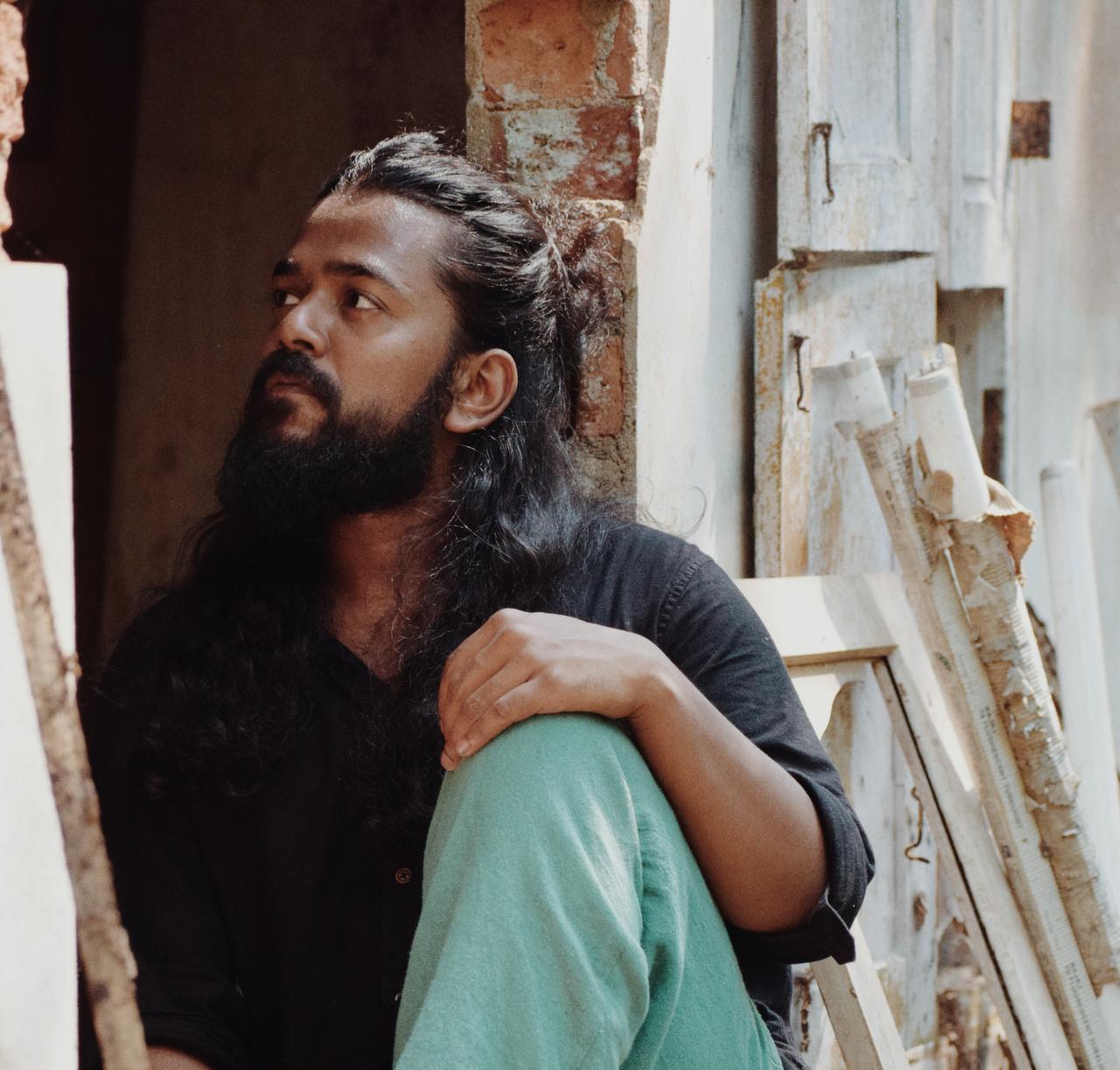 the chairs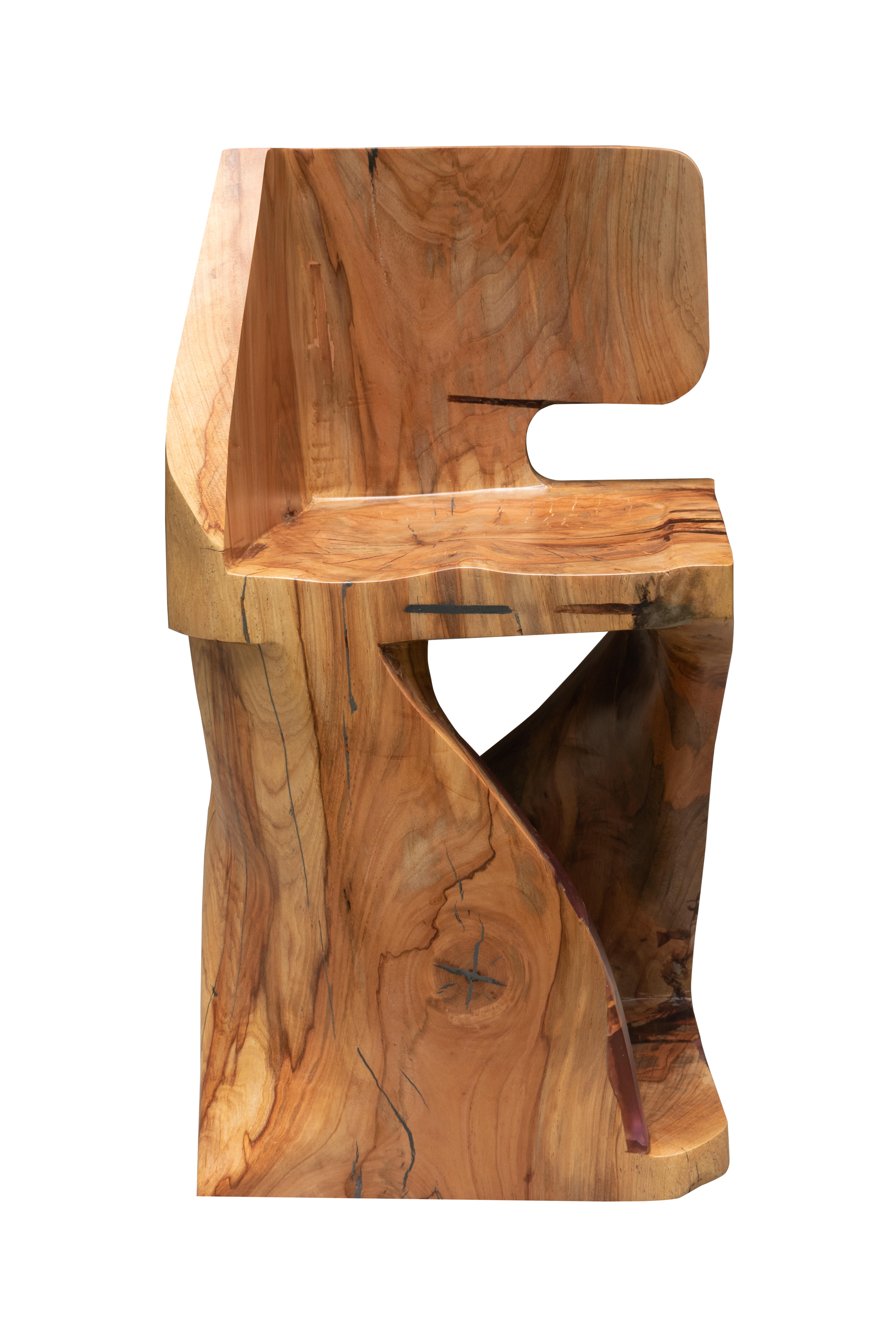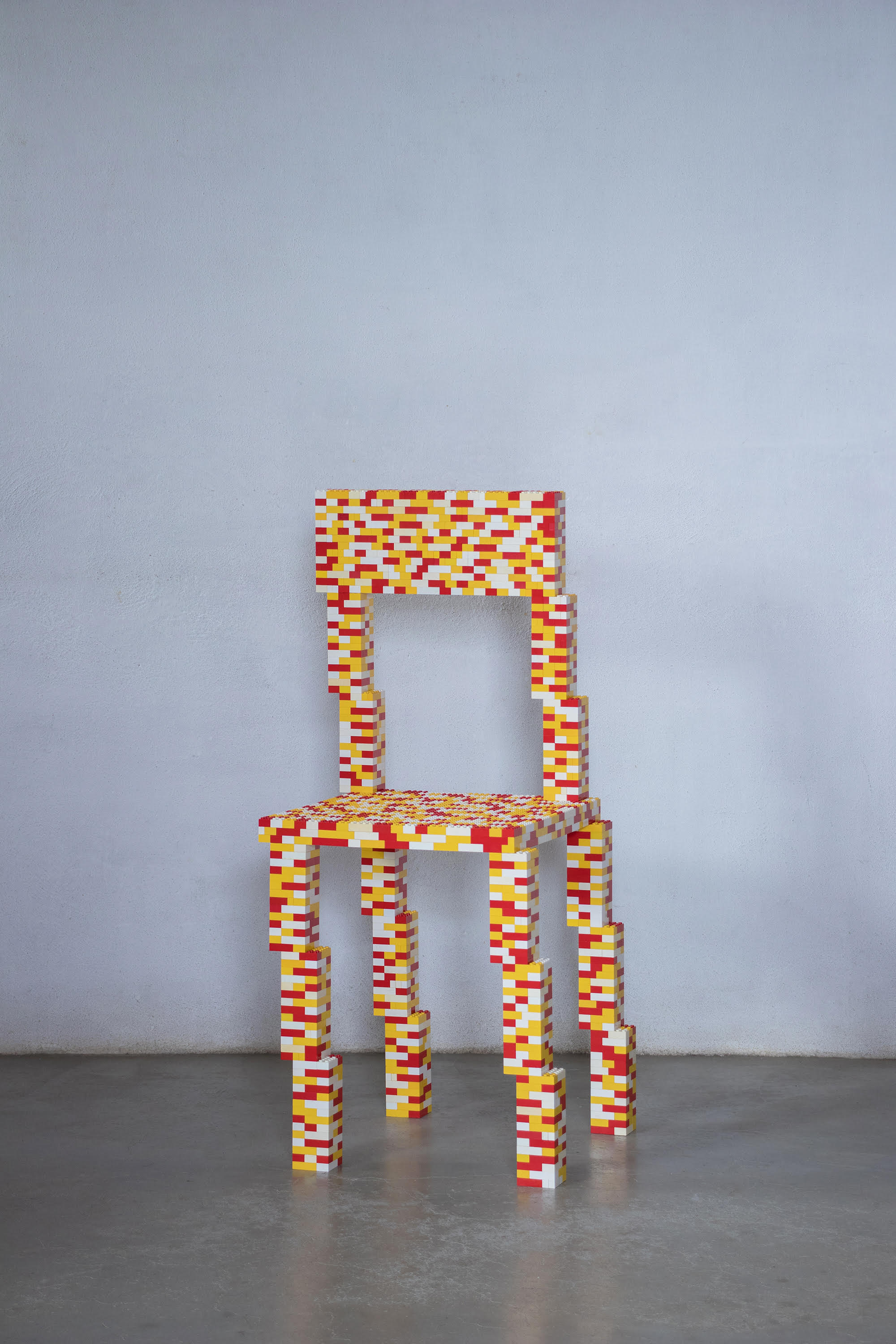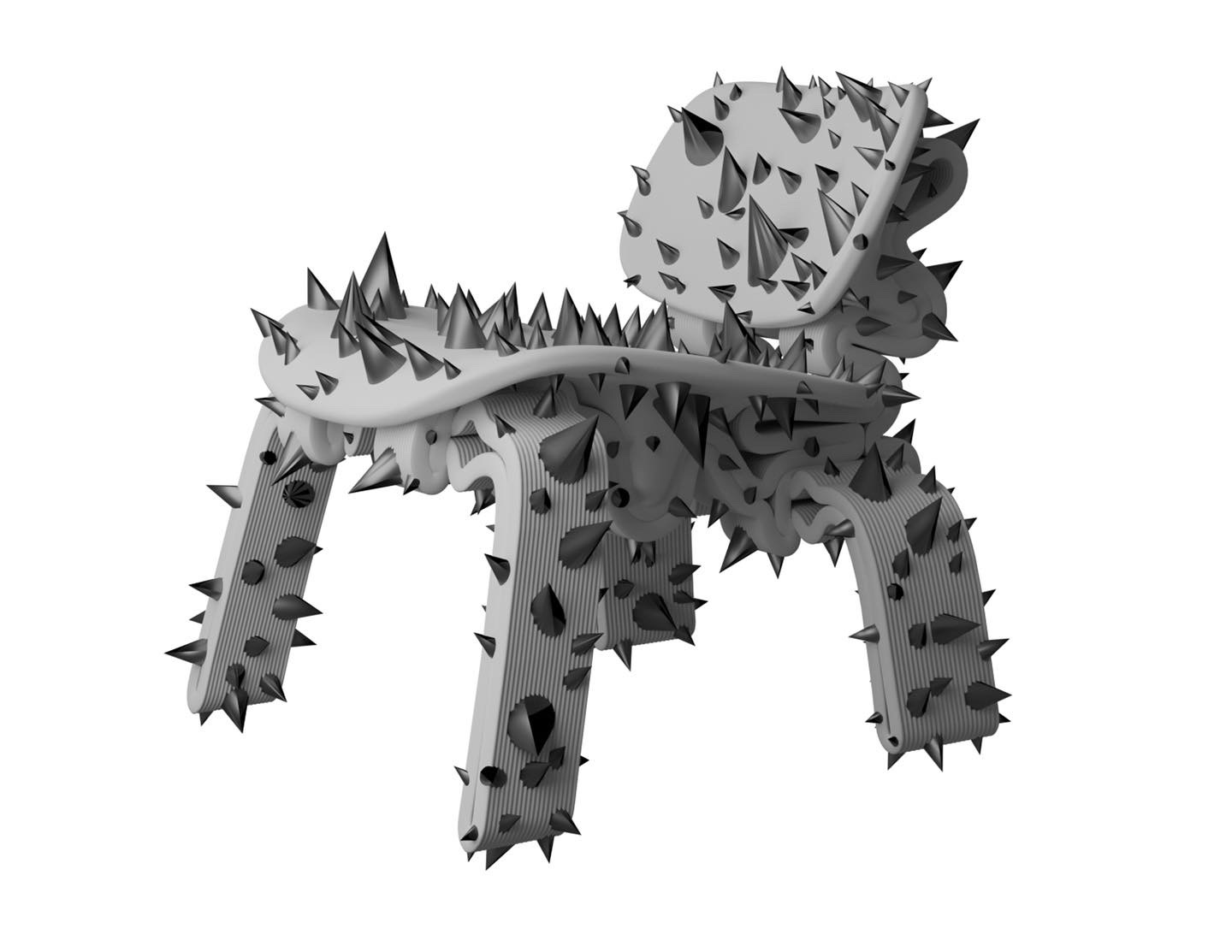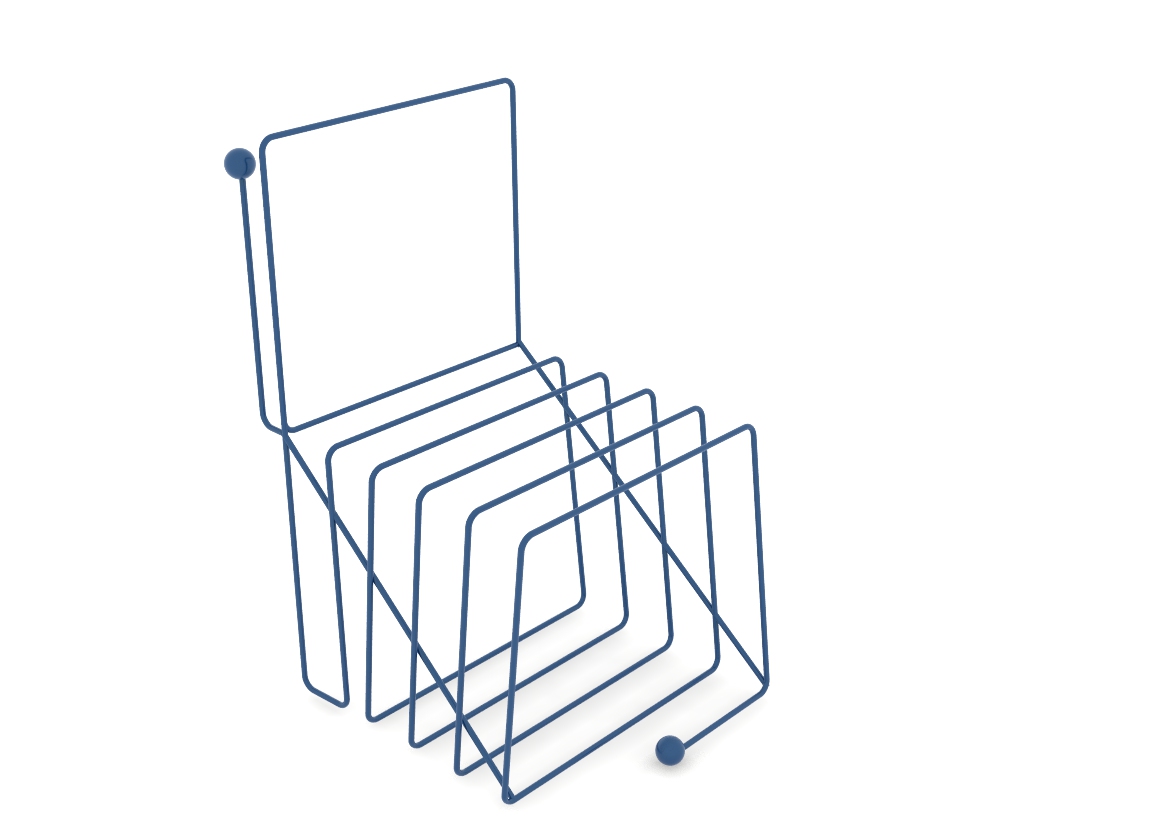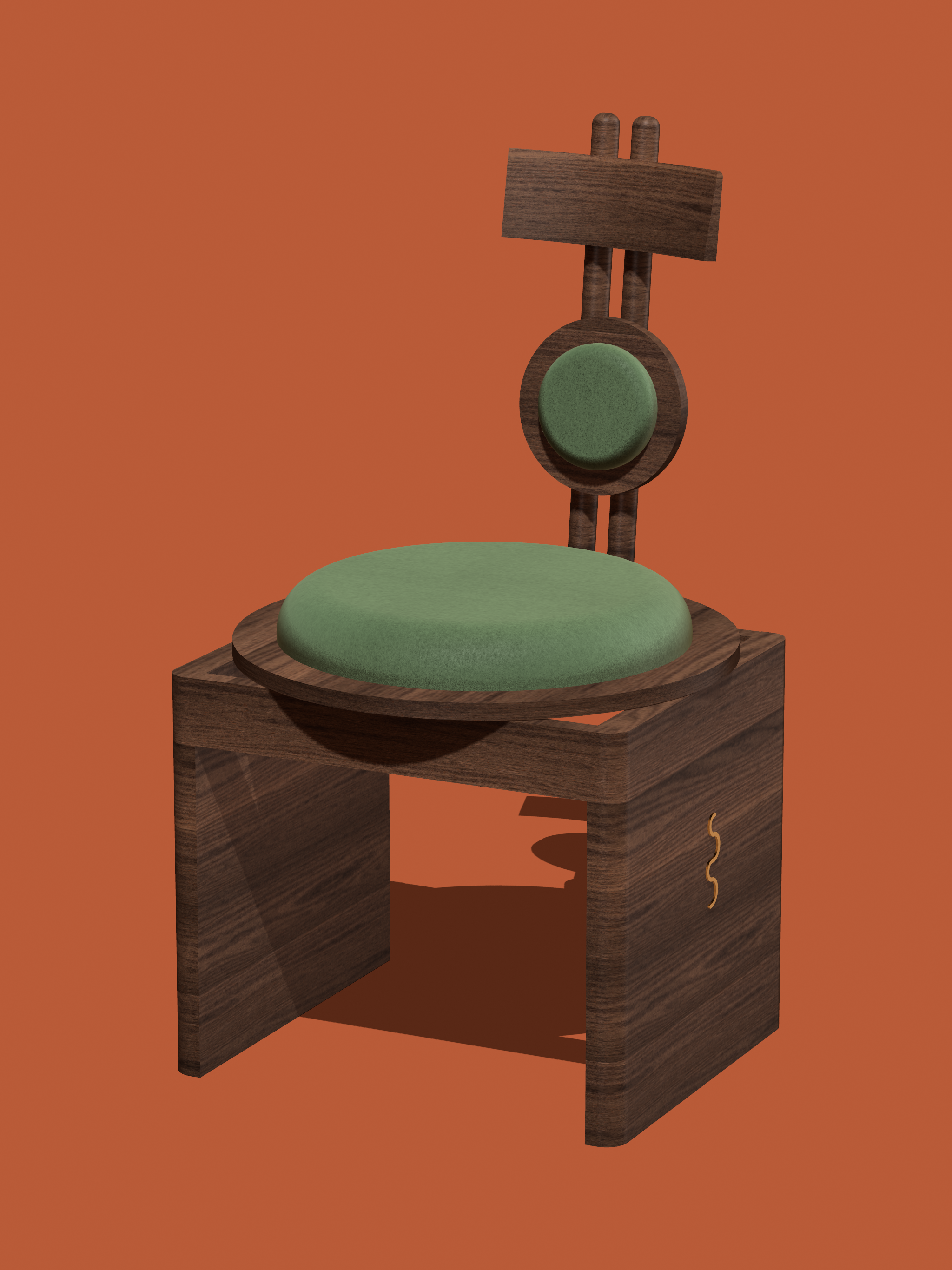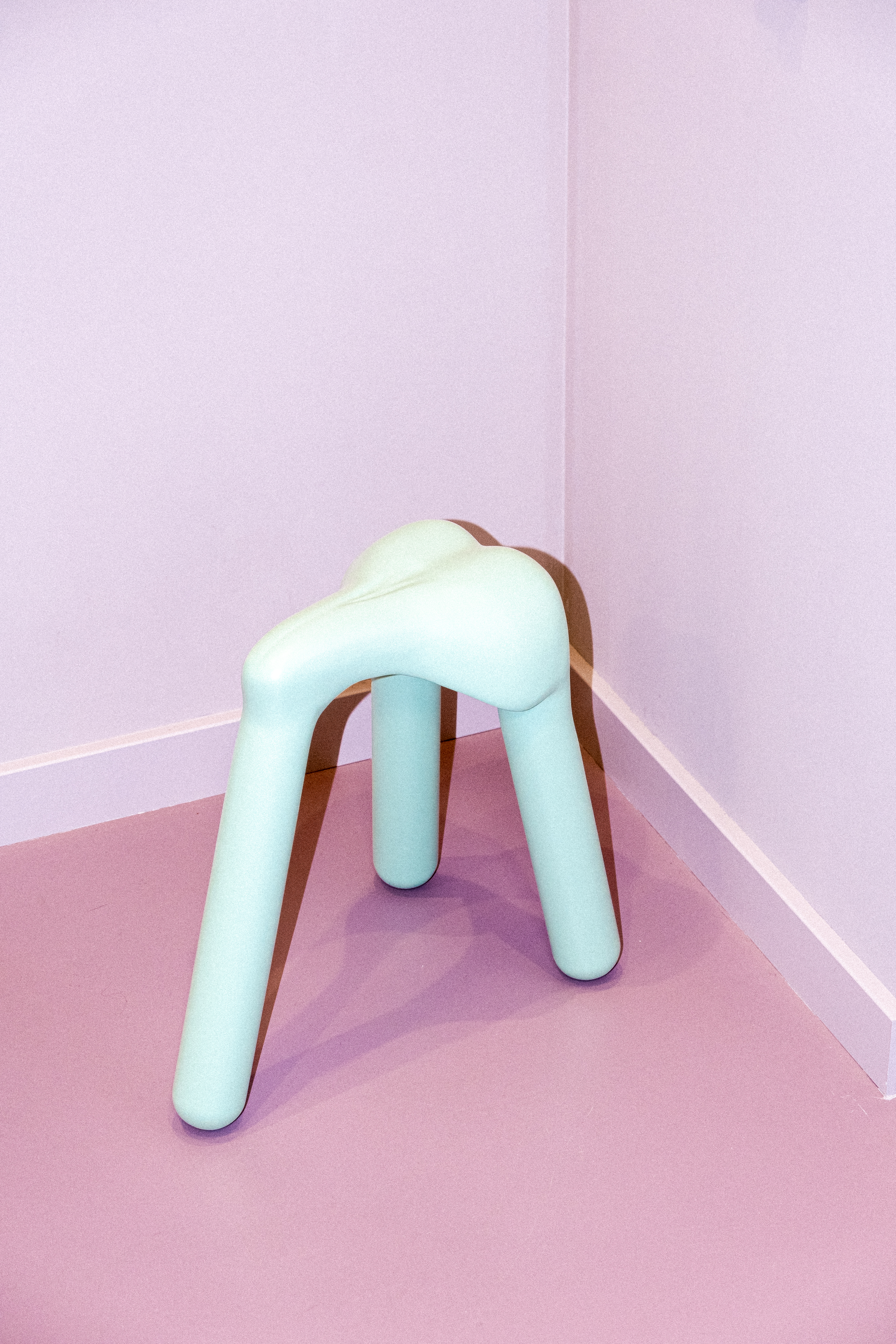 a note from each designer

andrei barbu
andrei barbu has a young and dynamic practice called shaft, together with 3 other members, which aims to seize with enthusiasm the moment they got: graduated last year, the not-yet-fully-practiced architecture offers a territory of discoveries which spans between theory and the construction per-se. being aware of this world momentum of change, they are trying to grasp a path on which relevant social and constructive values can be exercised and studied. the constant play between the ideas internal to the team and those from the exterior context, lead to a critical approach that can reflect the world as it is now: fast, dynamic, mixed and non-linear, pointed by moments of rest and silence, of observing without judging, to gather back the strengths for the noisy path. sometimes, the fickleness of the present cultural scene is happening on such a speed, that instead of formulating half-way ideas, they prefer to simplify them, in a faster manner, in designing functional objects.

christine rhee
i designed my chair thinking about my favorite materials and the forms that i think best utilize them.

daphne u-đổ
i'm fond of all things glaire, oak, and jade. i draw upon the love from the plum trees on my family farm and the soft processes in medieval bookbinding and fruit carving. my mission is to bring joy through the sat experience.

davide ronco
my practice is grounded on material research, up-cycling processes and solid craftsmanship within the field of experimental design and contemporary art. my work focuses on objects, installations and performance, thus challenging the praxis of the conventional tools and methodology. the focal point of his is the study of perception and challenging the dichotomy between the natural and the artificial.

elisa hösch
the fact that the digital room is free of any physical laws and boundaries comforts me. it unites me with the supernatural reality and gives me a glance of infinite. it makes me reach for the unfathomable and risky things. most of the time those objects just exist in the digital world and i never bring them to life, but their potential is giving me inspiration and spirit for creating in the real world.

georgia gavriiloglou
i'm an industrial designer from greece. my focus during the last years has been oriented towards social and critical design. always trying to experiment with materiality and the communication between objects and humans. constantly questioning our perception of the world, of what we consider valuable in our society and in the design field and how our creations can actually have an impact on the infrastructures of our reality.

héctor patricio quintanilla
the urge to design this piece came from the idea that i knew people would try and put me as an artist in a box. i wanted to break out of that box and give them something that i knew was completely unexpected. the piece took 9 months from start to finish; hand-carved from a single piece of wood from a dead walnut tree. it is a sculptural furniture piece inspired by the idea of twisting tree roots & organic silhouettes.

holly rollins
rolstudio. is a london-based object and furniture design studio founded by designer, holly rollins. rollins' affinity for home environment design developed whilst embarking on a bachelor of arts degree in interior architecture which steered her to a final master of arts in furniture and product design at kingston school of art. the core purpose of rolstudio. is to design with intention and create sculptural responses to the matters we care most about.

iris lucia megens
a futuristic craft where each piece is unique.

jasmine gutbrod
jasmine gutbrod is an artist, designer, and educator. through physical object-making she studies ecological processes and how natural material properties influence behavior, often conceptualizing the borders between inside and outside spaces. she sees art and design as valuable tools for community building and empowerment, and innovative education as a pathway for those tools. right now she is 3d-printing in clay to create vessels inspired by coral and lichen.

javier martín pérez
previous mental configuration process. that's the translation of spanish wikipedia's definition for design. i like it. but let's play with it. i'm an architect and designer from the paradise (canary islands) settled in madrid. mainly i do things, then people classify them.

jorge andres torruco castro
my vision of design lies in the search to value traditional crafts in the country to mix it with design through different creative processes.

magdalena jenik
my work is based on rapid processing and sketching, followed by slow production and creation of constructive systems. my intention is to compromise to my first idea, and make it work through all the difficulties and obstacles it may present.

maria rybina
beyond solving a problem or enabling a task what is truly important is how a product or experience leaves us feel.

prakruthi rao (with cheng nehc and mason qin)
prakruthi rao, cheng nehc, and mason qin designed the democratic chair at the royal college of art, london. the democratic chair is an assemblage, a juxtaposition of 'found objects'- 19th century teak chair legs, a vintage suitcase and farmer's brown eggs. the humanistic qualities of these objects come together to form the 'democratic chair'- visually fragile and characterized by strength. prakruthi rao today runs her own studio in bangalore india. working with the 'not new', the ethos of the studio is to find soul in simplicity.

robby simon
i wanted to imagine a size inclusive chair that has backrests and seats that are interchangeable! my wife is plus size and there are not chairs that suit all body types. this is my attempt at trying to bring true inclusivity to design.

roshith babu
i have designed two chairs. the first one was "after avalanche " , this chair is inspired from the condition after a landslide. and the second one is "no shanthi" .this chair is inspired from the heritage design of india to the modern minimal furniture.

saïdath ouabi
hello, my name is saïdath and i'm a freelancer in multiple areas of design: fashion, furniture, interior.
i like to create, i need to create, it's part of me. i draw from a young age, and freelancing allowed me to evolve in the various fields of my passions.couture is the chair designed to be dressed, crafted as an answer to the chasm between furniture design and haute couture. this shape-shifting object uses a system of integrated magnets to tether its line of corresponding dresses. made of durable, dyed-through plastic with a polished matte finish. the couture chair is the intersection where my passion for furniture design and fashion meet.

shayn d jackson
design is memory and context. through design i can memorialize the people and moments that bring me meaning in a tangible way. my work honors the actors and tropes that have left an imprint on my life and memory, just as those before them had left imprints on theirs. it remembers the generations of black people whose lives allow me to live mine.

tadashi adamson
i'm a formally trained architect turned artist & designer. my practice is built out of an obsession with the slightly surreal moments of everyday life and understanding the act of design as a form of play. i view design as a cathartic release of all my wandering thoughts to create objects and spaces that tiptoe just over the edge of reality.

wei zhang
my work practice embodies modern mass production techniques, material culture, and traditional craft during a technologically advanced era. wei's past works incorporate furniture design, material studies, and various material fabrication skills.

zayd latib
my work has been based around form for sometime. i have been building an understanding of wood and it's potential for the last few years. what started with simple plays on halfpipe/ kick ramp forms, soon turned into exploring shapes in the natural world and making them my own.

studio
please don't touch the artwork.

maps rasmussen
maps is a non-binary los angeles–based artist with a focus on objects that explore perceptions of self, perversion, and play.