Thana Pramadono is a DESIGNHEAD
Blog — 11.29.22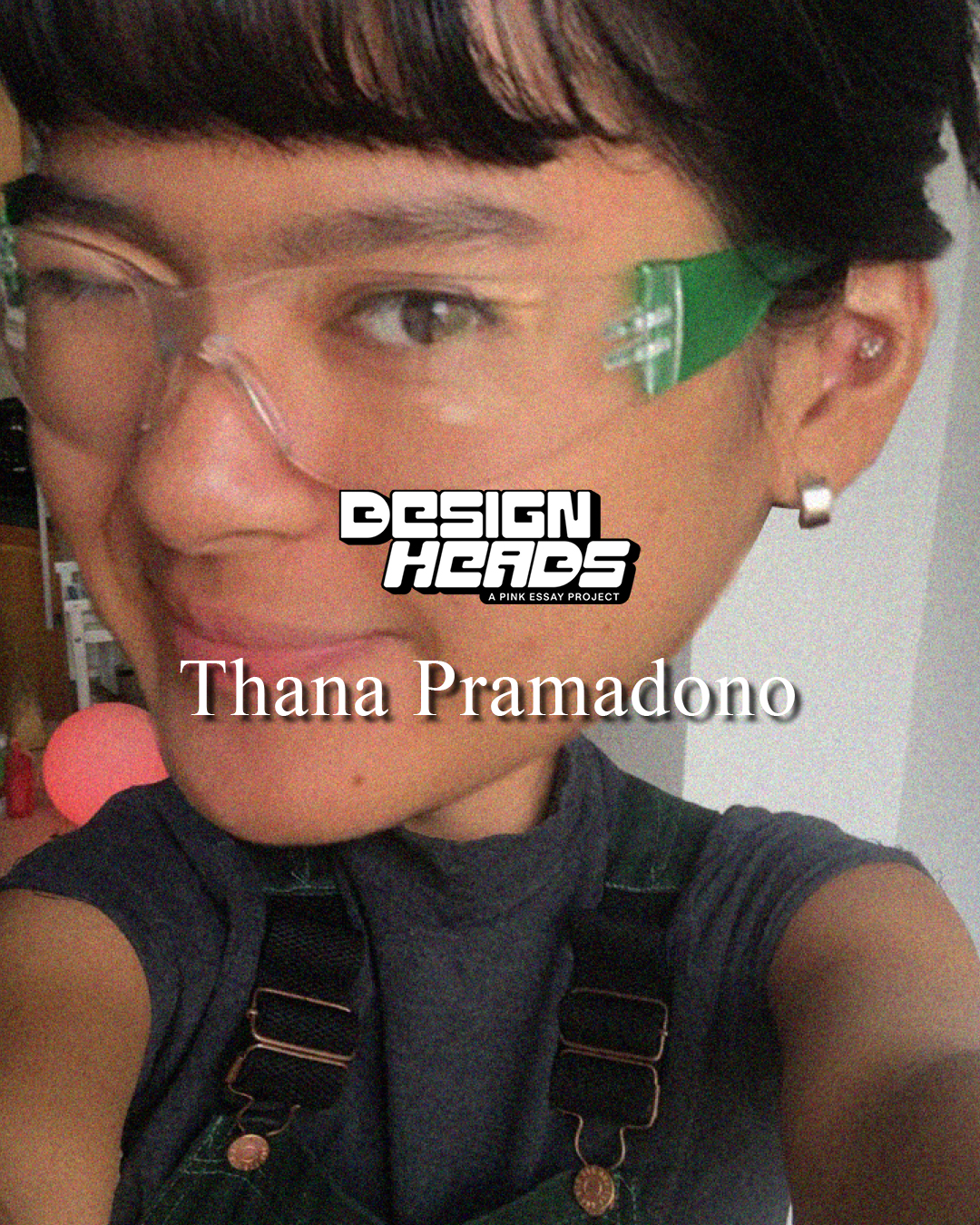 <What's design got to do with it? DESIGNHEADS is a Pink Essay interview series featuring the new generation of designers, tastemakers, and creatives *shaking up* the design world.>
Name:
Thana Pramadono
Age:
21
Location:
New York, NY
Instagram:
@thanaprd
Website:
www.thanaprd.com
Are you a designer? Why or why not?
yes,… because I get to solve problems. Problems that have arisen from my curiosity, day to day observations of the human and of myself. I find joy in problem solving and lucky enough, the solution takes shape as functional and tangible objects. To be able to literally cherish, touch, savor and share the fruit of your labor.
One word to describe your take on design:
Palpable (
adj.),
of a feeling or atmosphere so intense as to seem almost tangible.
The last thing you made:
"Chopsticks 101", a pair of brass instructional chopsticks.
The next thing you want to make:
Write a book with a friend. Thinking of it as a diary, a tattoo, to mark our thoughts, theories, and dynamic as young designers at this moment and time. So many fleeting thoughts I'd like to compile.
A designed object you adore:
Stokke's Tripp Trapp high chair. What once was baby Thana's eating chair, is now a desk chair I still use when I frequent my childhood home.
A designed object you can't stand the sight of:
faux fur pillows…
A moment of pure creative joy:
To come to terms with procrastinating: when random decisions and encounters in the process unexpectedly go full circle and feed into my project; when I can say: aaah that break was necessary after all.
When we say "designing the future," what comes to mind?
To look back at how it was made in ancient times in its respective location, to then design with practicality and vernacularly for the future.
If you could show your work to anyone in the world, who would it be?
Beatriz Colomina
Your aesthetic embodied as a:
sound? confessions by Jitwam
color? dark navy blue

texture? stainless steel tube sanded to 400 grit — kind of like the metal poles in the MTA

Your grail: if you could own one iconic design work, what would it be?
Water Table
by Isamu Noguchi
What's next for you?
On the hunt for the best bar with a pool table in the area, one that isn't stained or tilted, and good ambiance.
<DESIGNHEADS is a Pink Essay project celebrating. Are you a DESIGNHEAD? Send your responses

to these prompts

, 2 hi-res portraits, and photos of your DESIGNHEAD world to hello@pinkessay.space.>