DESIGNHEADS: Sofia Elias
What's design got to do with it?
6.25.22
DESIGNHEADS
is an interview series profiling the next generation of designers, tastemakers, and creatives *shaking up* the design world.

Name:
Sofia Elias


Age:
27


Location:
Mexico City


Instagram:
@sofiahellyes
/
@_blobb


Website:
sofiaelias.mx


Are you a designer? Why or why not?


Architect, artist, designer…
Potato? potato? How does that saying go? Lol.
But yes.


One word to describe your take on design:


Interactive


The last thing you made:


Pofi chairs: Chairs that hug you.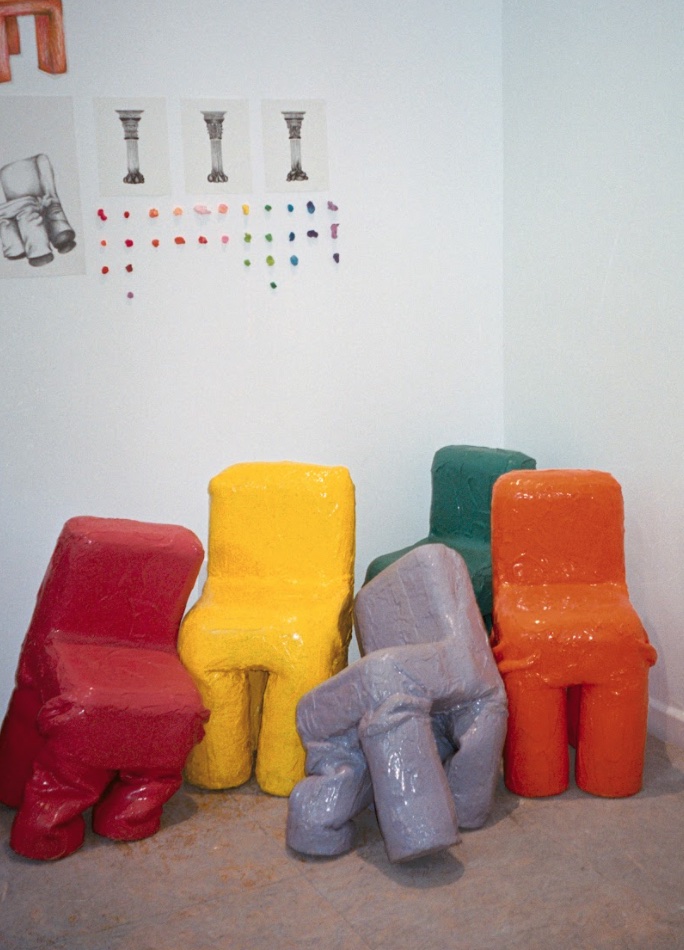 Photo: Carlos Morlan


The next thing you want to make:


Working on some handbags at the moment! Each will be different, since i don't really work with molds. The strap is made out of recycled plastic.
Very fun, very weird. Making the bag a bit uncomfortable so that the user can find its on way to wear it but also look sculptural in your arms when wearing.


A designed object you adore:


Enzo Mari waste bin.

A designed object you can't stand the sight of:


ergonomic chairs lol


A moment of pure creative joy:


Playing with kids and listening to their ideas


When we say "designing the future," what comes to mind?


Design where active participation is required, demanding a greater level of attention than that typical objects, leading users to greater self-awareness and consciousness of their presence so that you can create intimacy and unexpected tension between the object.


Your aesthetic embodied as a...

sound?


Onomatopoeias


Color?


I've never been able to have a favorite color—when I was little I used to think that if I choose one color, the other ones would get mad … but i definitely have stages of color. I'm very green at the moment.


Texture?


The ones that seem like wet paint, like it never dried. Something like frosting.


Your grail: if you could own one iconic design work, what would it be?


Pratone chair
. That grass looks so fun I just want to throw myself in it!


What's next for you?


Building a playground!! Very interactive and very exciting.
Interested in being featured?

**Send your responses to the following prompts AND a hi-res full body photo to hello@pinkessay.space**