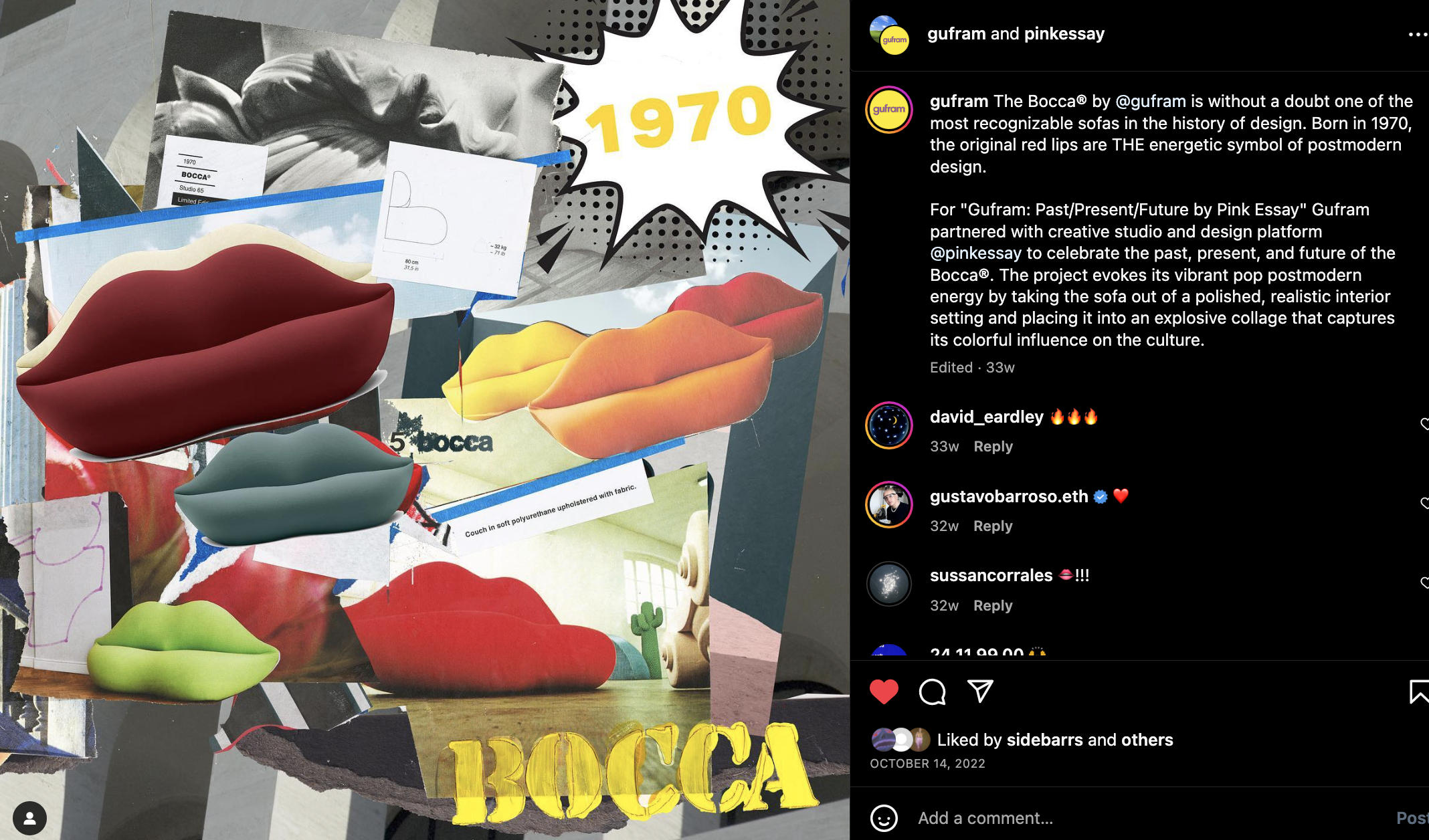 Pink Essay for Gufram: BOCCA — Brand Collaboration

Original Collage & Social Media Animation/Video
2022
We at Pink Essay are thrilled to have partnered with Gufram, the esteemed Italian furniture brand, in a unique project titled "Gufram: Past/Present/Future by Pink Essay". For this iteration, we celebrated the legacy of the immensely popular Bocca sofa. Created in 1970, the Bocca's original red lips are a vibrant symbol of postmodern design that has consistently captivated audiences.

Through this project, we stepped away from conventional settings, placing the Bocca into a dynamic collage that underscores its impactful and colorful influence on culture. It's our way of bringing to life the whimsical energy that the Bocca embodies.

Our collaboration showcases not only the historical significance of the Bocca but also its enduring relevance in contemporary design culture. We believe that good design stands the test of time and continues to engage us in new and unexpected ways. As we moved into the future with this project, the Bocca found its rightful place in our ever-evolving design scene, adopting a range of colorways and an edgier personality with a fresh "piercing."

Through our partnership with Gufram, we celebrate the enduring impact of iconic pieces like the Bocca—pieces that continue to inspire, challenge, and energize generations. This project reflects our mission at Pink Essay to "re-design design culture," presenting design in innovative ways to a wider audience and influencing design culture itself.