---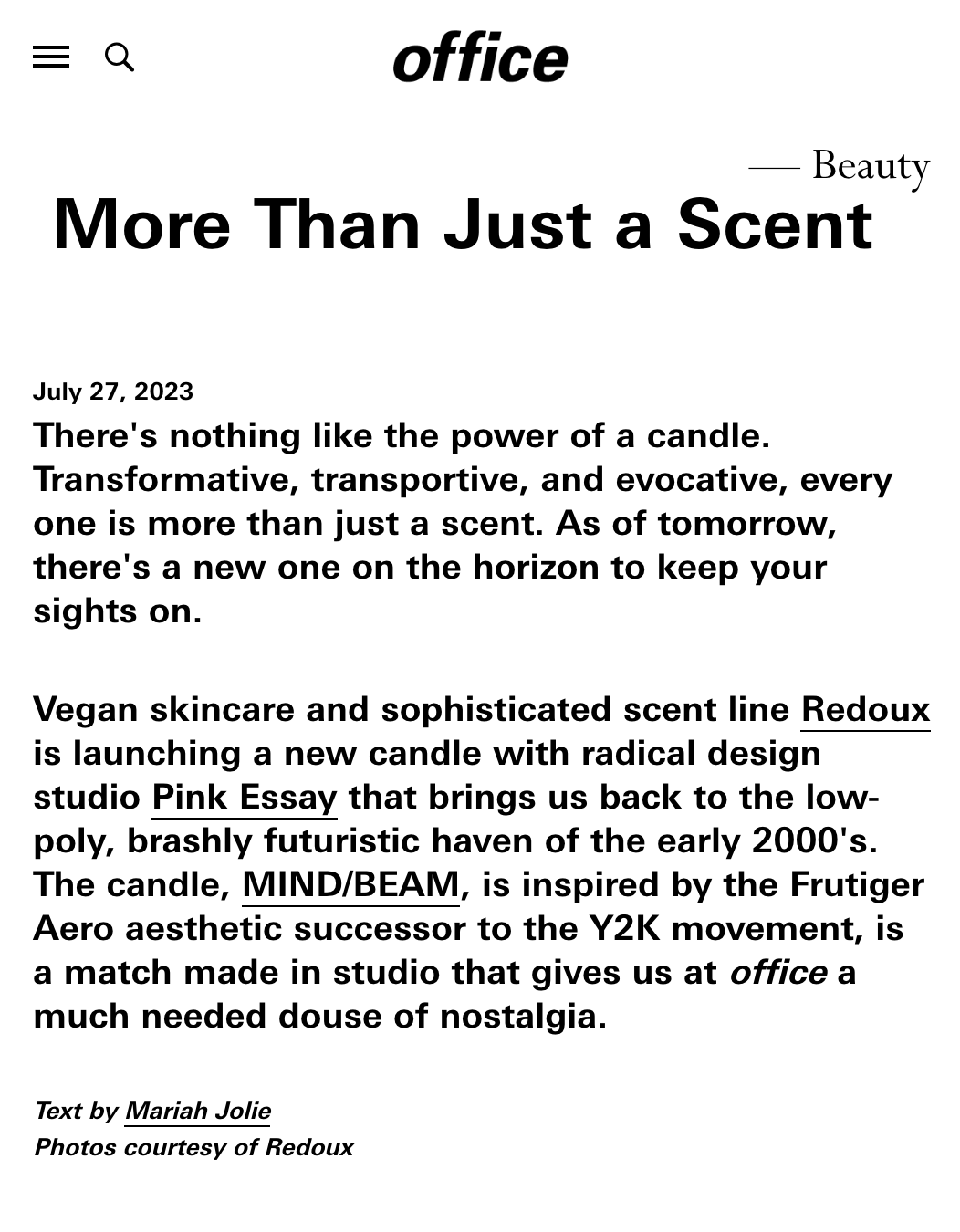 MIND/BEAM CANDLE
Pink Essay x Redoux
August 2023

What does creativity smell like? We partnered with our friends at scent and skincare brand Redoux to create the perfect studio candle with top notes of ozone, jasmine, and fig, middle notes of library, green leaves, and moss, and base notes of white tea, mandarin, sandalwood.

Smells like fresh ideas.

The MIND/BEAM candle is a limited edition product that is currently sold out, though it may be available for future orders ;)
Big thank you to office magazine for writing about the project —
read the feature here.