GUEST EDIT
Joseph Algieri's Sound Design
January 25th, 2022

By Joseph Algieri

Sound Design

is a recurring feature in the Pink Essay newsletter where we invite designers and tastemakers to pair design and music and create something greater than the sum of parts.Joseph Algieri is a ceramicist, lighting and home designer. Based in New York, his practice has spanned several different types of media, notably expandable foams and clay. Joseph's work relies heavily on deconstructing and dissolving form, repetition, and expanding upon materials to their limit in a comedic fashion. His work has gained recognition from T Magazine to Architectural Digest, along with a growing audience of art lovers and designers combined. He can be found on Instagram via @megaplex.

︎I picked a motley assembly of items, mostly from the past, but also paying attention to new work that personally stands out. I like the idea of having cross-generational things in the home; that sort of combination helps balance out a personality, and allows an object with some patina to have a conversation amongst something more contemporary. It's about understanding and appreciating everything, and seeing how they interact; creating a story in relation to yourself and what you surround yourself with.




Mug by Lin Utzon for Royal Copenhagen

Her graphic work never ceased to amaze me. I love the broke, repetitive forms in her ceramics, murals, and the (amazing) rugs she made in the late 80s. The graphic quality of it is stimulating and unique.
The song's breezy, carefree, just like the pattern. Everything's relaxed and fun. Isn't that what we always want?
Studio Fort by Marria Pratts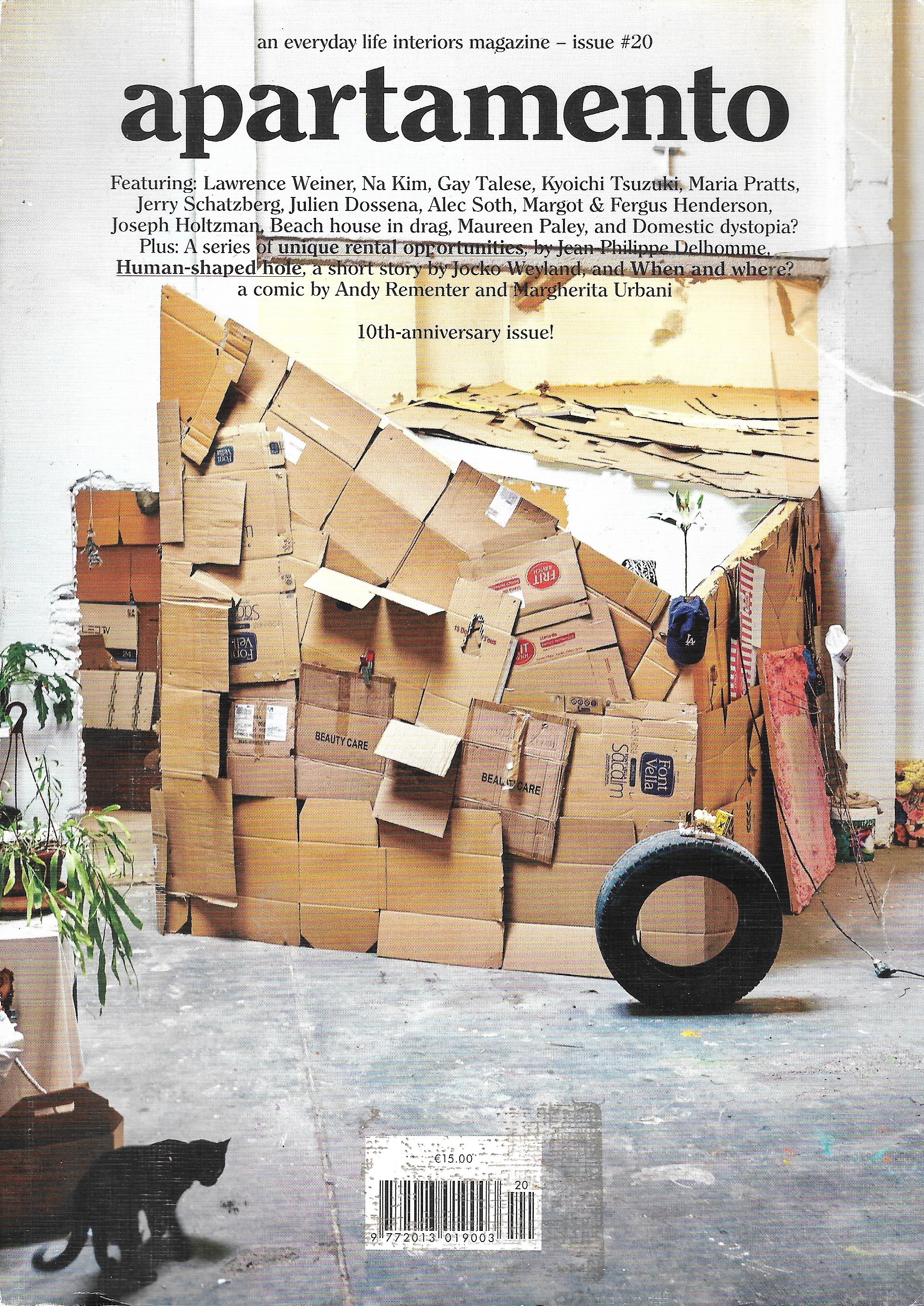 There's something so enticing of having the space where you work that allows you to collect yourself; it should be repeated in everyone's home/studio/work environment. I love how the build is DIY but methodical.

I like how loungey the track is. Can't you see yourself wrapped up in a comforter dancing alone, thinking about everything you want? You're in your zone.
Custom Seven-Piece Dinette Set by Peter Shire

It's loud, its obnoxious. It's the vibrant version of Camille Paglia manifested into a set of furniture. It makes you want to be posted on patio in LA or in the kitchen in an apartment on Via Lecco.

I wanted something from 1986 when this set was made. I just can never get over how poppy Modern Talking is. Their music is the ultimate feel good, vibrant, catchy beat that's inescapable.
Padded Bench by Jinyeong Yeon

I love how bulky and unapologetically plump a stuffed object can be. Its comforting, but also makes you want to approach with caution, like walking up to an angry cat.
What I enjoy about Jinyeong Yeon's bench is you could actually see this piece in the music video for this song. The palette is reminiscent of the desert and all of the standalone elements of the video could be represented by this piece of furniture, e.g. the horse, the motorcycle, etc.
"The Reliquary" by Teresa Fernandez-Pello
Repurposed coffee shop items and waste material. This up-cycle is not only hilarious, but chic. The elements of the candles and mosaic-like details of the broken porcelain is not dissimilar to a Mediterranean church; a tabernacle by the sea. A housing unit; the concept of security and shelter, composed of rubble. The contrast is what excites me.
For a piece so Mediterranean inspiring, Australia doesn't really seem like an appropriately titled track. But the (e)motion of this song, the use of water, and synthy breeze carries you away and makes it feel as if you were floating above a Greek island.︎