DESIGNHEADS:
Guiselle Milanés
What's design got to do with it?
7.7.22
DESIGNHEADS
is an interview series profiling the next generation of designers, tastemakers, and creatives *shaking up* the design world.
Name:
Guiselle Milanés
Age:
23
Location:
Costa Rica
Instagram:
@guisellx

Website:
don't have one yet but it is under construction :')
Are you a designer? Why or why not?
I guess I'm a designer because I like to make cool stuff and, at the end of the day, I have to find practical solutions to make them happen.
One word to describe your take on design:
honest
The last thing you made:
a shoe rack that can turn into a coffee table in collaboration with
Santa Furia studio
.
The next thing you want to make:
ceramic objects
A designed object you adore:
16 legged table on wheels designed by
Wendy Andreu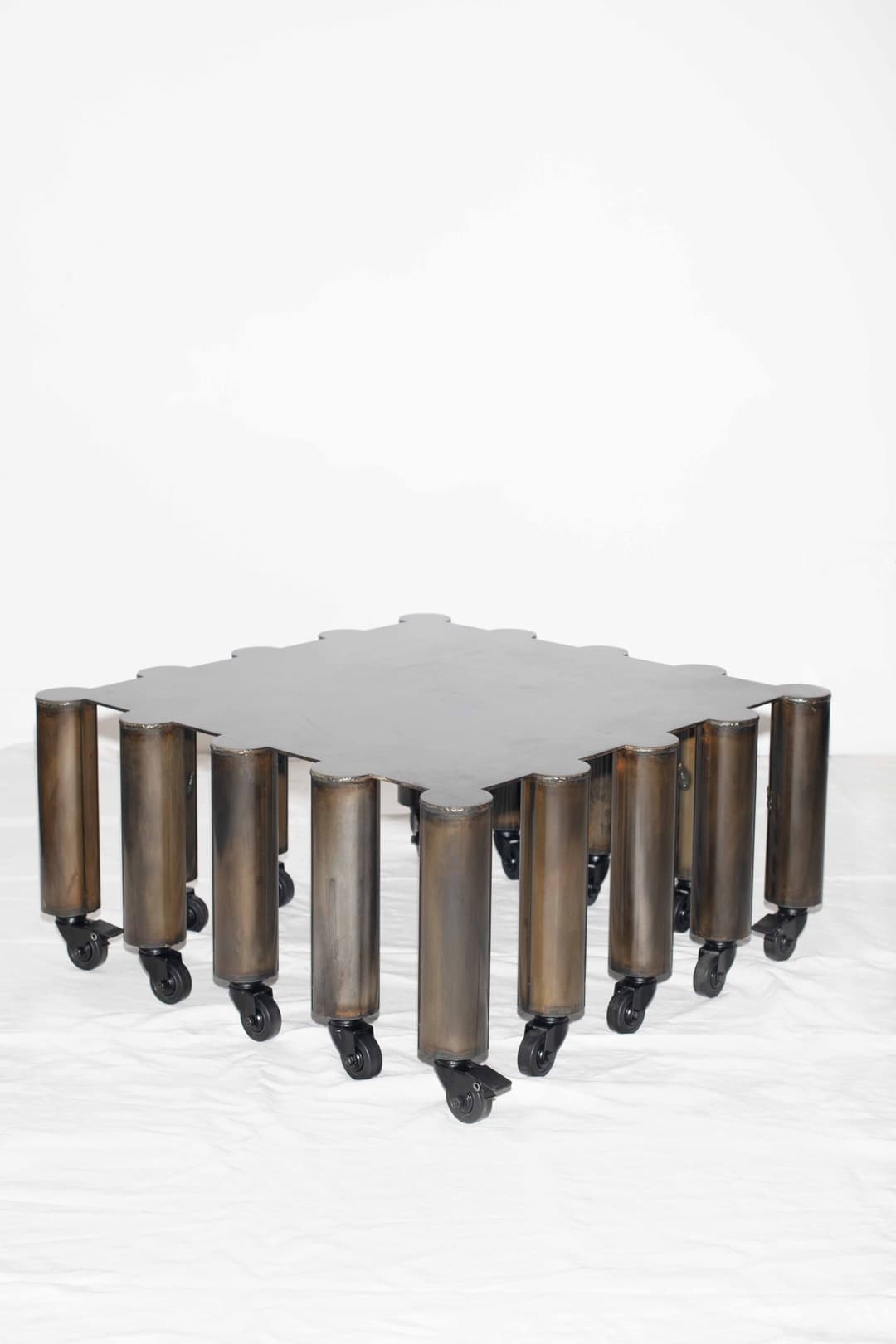 A designed object you can't stand the sight of:
midcentury furniture but with a DIY makeover
A moment of pure creative joy:
consuming, selecting, and taking pictures
When we say "designing the future," what comes to mind?
Change the way we know how to do things, work together as a collective to get our needs met, more joy, leisure and compassion.
If you could show your work to anyone in the world, who would it be?
Artist and filmmaker
Frank Lebon
Your aesthetic embodied as a...
sound?
modular synth sound
color?
neutrals
texture?
stainless steel
Your grail: if you could own one iconic design work, what would it be?
Gerrit Rietveld's Rare Elling Cabinet
What's next for you?
Launch Santa Furia's new furniture collection designed in collaboration with architect and designer
Luis Rubino
.︎
Interested in being featured?

**Send your responses to the following prompts AND a hi-res full body photo to hello@pinkessay.space**