DESIGNHEADS: Armando Quintana
What's design got to do with it?
7.5.22
DESIGNHEADS
is an interview series profiling the next generation of designers, tastemakers, and creatives *shaking up* the design world.
Name:
Armando Quintana
Age:
29
Location:
Mexico City and Queretaro
Instagram
:
@soy.quintana
Website:
cgn.design
/
mdfdesignfair.com
Are you a designer? Why or why not?
In a way, I trained as an architect, but now I rarely am involved in projects as an architectural designer. However, through CGN design gallery and MDF Mexico Design Fair, we get to design the system—the architecture if you will—of the system that supports designers and promotes their work.
One word to describe your take on design:
plural
The last thing you made:
exhibition design and museography drawings for an upcoming show in the gallery
The next thing you want to make:
A publication that holds beauty in both the object and the written and graphic content
A designed object you adore:
1N Akari light sculpture by Isamu Noguchi
A designed object you can't stand the sight of:
Lay-Z-boy recliners
A moment of pure creative joy:
having thought-provoking conversations over decadent food and drinks
When we say "designing the future," what comes to mind?
Creating a greater community of design in my context: Mexico. Provoking a larger and solid audience—and market—for design in the country that allows creatives from different social backgrounds to see in design a viable career path.
If you could show your work to anyone in the world, who would it be?


Short answer:
Clara Porset
Long answer: An anonymous design enthusiast. More than an individual, I am the most excited to show our design pieces to people who don't work in design but have developed an appreciation for it. Often, I enjoy talking to non-designers about design.


Your aesthetic embodied as a…

sound?
the sound of cutlery rubbing against plates and glassware clicking over laughter while
Masego
and
BLAck pARty
play in the background
color?
Mexican pacific blue
texture?
matte wax finish on oak wood (as in
Marc Morro's Palma shelf system
)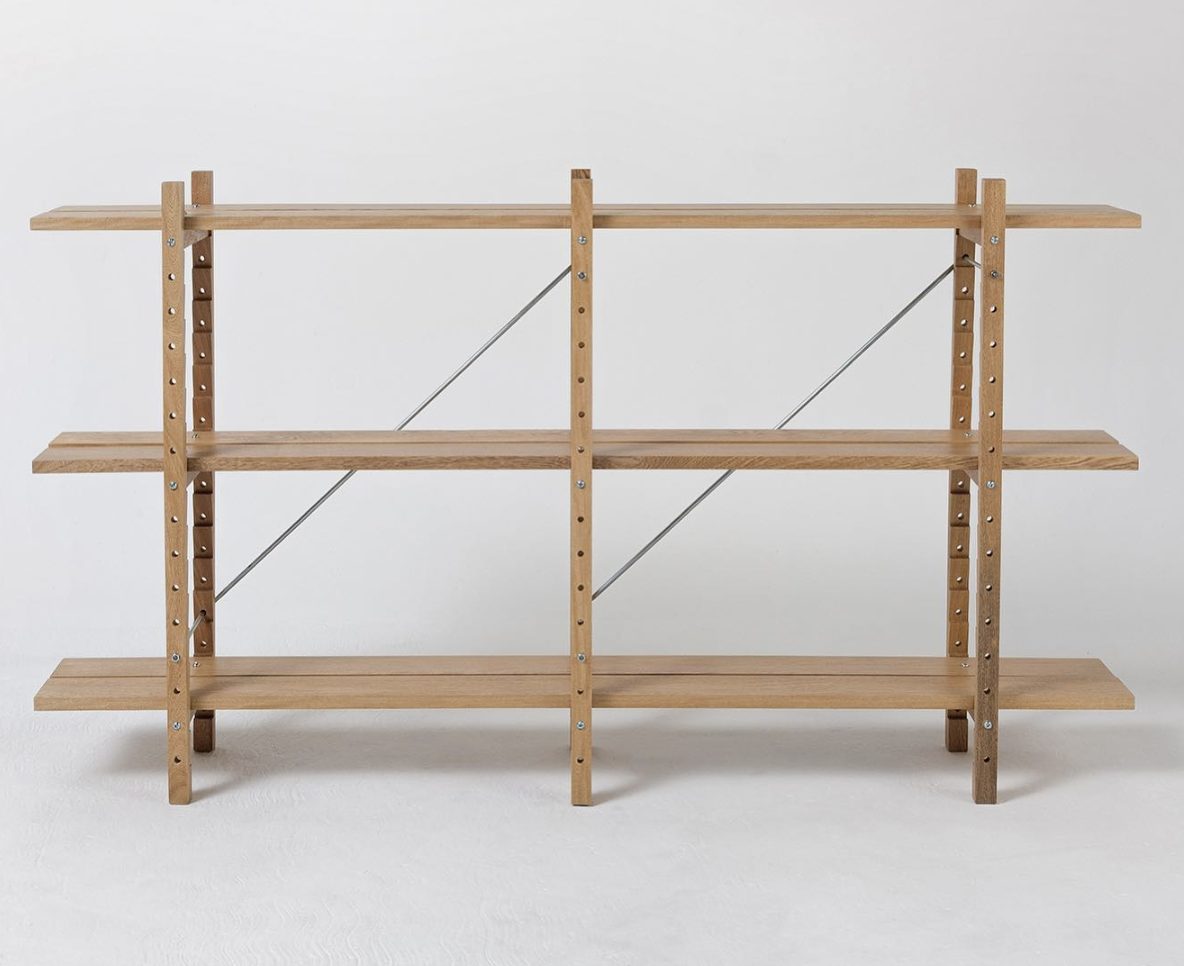 Your *grail*: if you could own one iconic design work, what would it be?
Lina Bo Bardi's 1950 Tripé de Ferro chair
What's next for you?
I am planning a summer exhibition for CGN featuring new works by the international designers of the gallery. The show explores the relationship between design and fabrication in different social, political, and geographical contexts.
As for MDF, the summer is the season where we find new exhibitors for next year's edition, so I get to visit a lot of designers, galleries, and studios to talk about the fair and our plans for 2023.︎
Interested in being featured?

**Send your responses to the following prompts AND a hi-res full body photo to hello@pinkessay.space**